580A CO2 @ 100% Duty Cycle
1600W Cooler
560A Mixed Gas M21 @ 100% Duty Cycle
1600W Cooler
M6WP Analogue – L/C Mig Welding Torch – Pistol Style
The Arc M6WP is a high performance pistol grip Mig torch with a 22o neck, ideal for large diameter solid and difficult to feed wires, pulse and high deposition applications.
The ground-breaking benefits of an Arc M6W with either 2 or 4 way analogue control of the welding parameters via the torch handle.
Make work life easier
Try it Today!
M6OSWP Analogue
Improved feedability of large wires with high power output
Arc Wear Parts are more efficient and last longer!

Nozzles run up to 75% cooler
Swan necks run up to 35% cooler
Contact tips last up to 6 times longer
Nozzles last up to 3 times longer
Tip adaptors last up to 5 times longer
Technical Specification
| | Cooler Rating | Max.A | Pulse | Max. Load |
| --- | --- | --- | --- | --- |
| Liquid-Cooled | | | | |
| Rating: CO2 | 1600W | 580A | | 25KW |
| | 1200W | 540A | | 23KW |
| Rating: Mixed Gas M21 | 1600W | 560A | 400A | 24KW |
| | 1200W | 510A | 360A | 20KW |
| Duty Cycle | | 100% | 100% | |
| Wire Size | Filler Wires | Fe, Fe-MC / FC | 0.9-2.0mm | |
| | Filler Wires | Ss, Ss-MC /FC | 0.9-1.6mm | |
| | Filler Wires | Al | 1.0-2.0mm | |
| Minimum Liquid Flow Rate | 1.5 l/min | | | |
| Minimum Liquid Inlet Pressure | 3.0 Bar | | | |
| Maximum Liquid Inlet Pressure | 5.0 Bar | | | |
| Maximum Liquid Inlet Temperature | 50o | | | |
| Operating Temperature Range | -10…+40oC | | | |
Downloads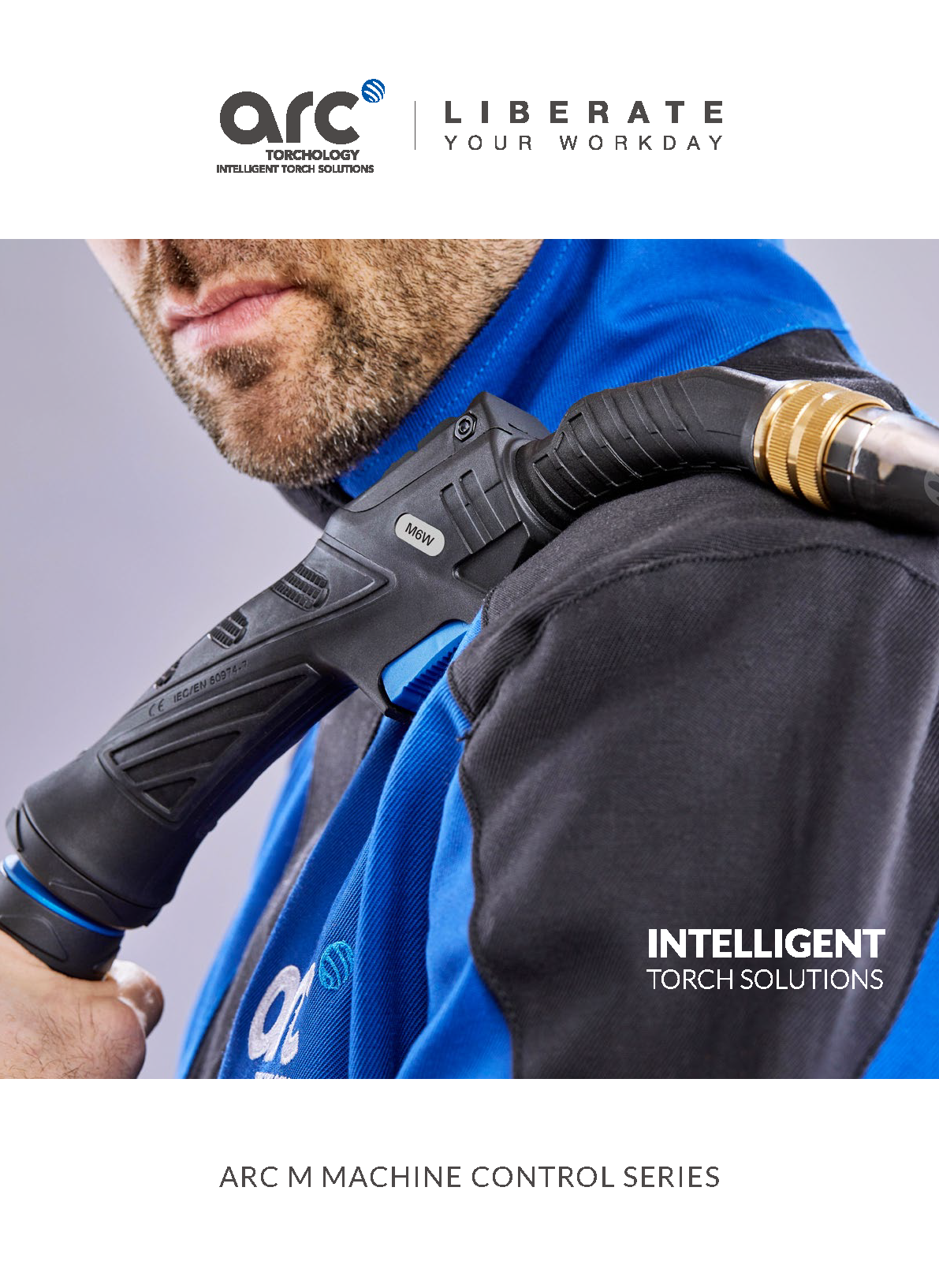 Product Catalogue – Machine Control
Arc M Machine Control Series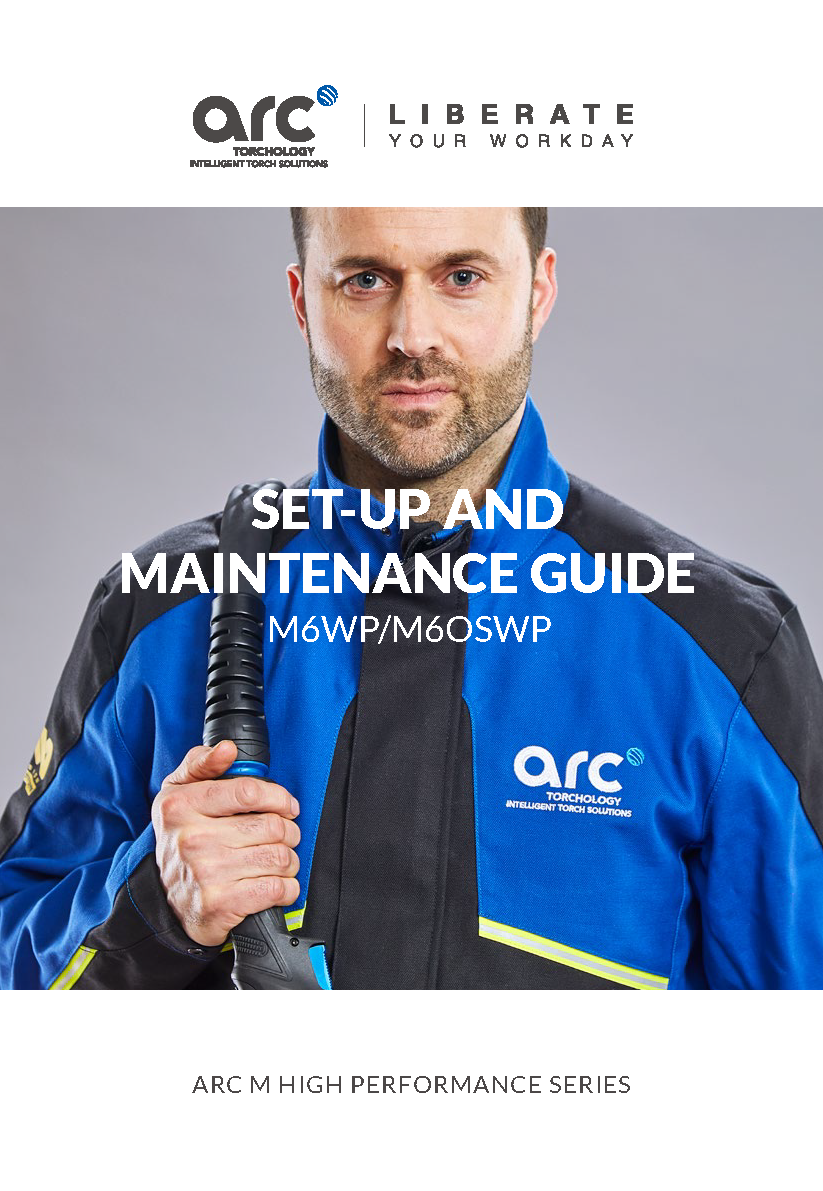 Arc M High Performance Set-up Guide
M6WP/ M6OSWP / Machine Control
Bi-Flow Technology
Cooler running torches with increased power to weight performance ratios
Force Cool Technology
Cooler running contact tips maximize conductivity and extend consumable life
NRS Technology
Trouble free fitting and removal of the nozzle with a highly efficient transfer of heat between the base of the nozzle and the dual circuit chamber
SIC Technology
Accumulated spatter breaks free when the nozzle is released
Wear Parts
Superior performance wear parts have pushed the performance levels way beyond currently accepted norms
Swan Necks
Cooler running torches with increased power to weight performance ratios
Handle Sets
Control of simple machine commands via analogue switches from the torch handle
Liners
From drive roll to contact tip every small detail that affects soft wire welding has been considered
Cable Sets
Clever material selection combines flexibility, durability and performance
In The Box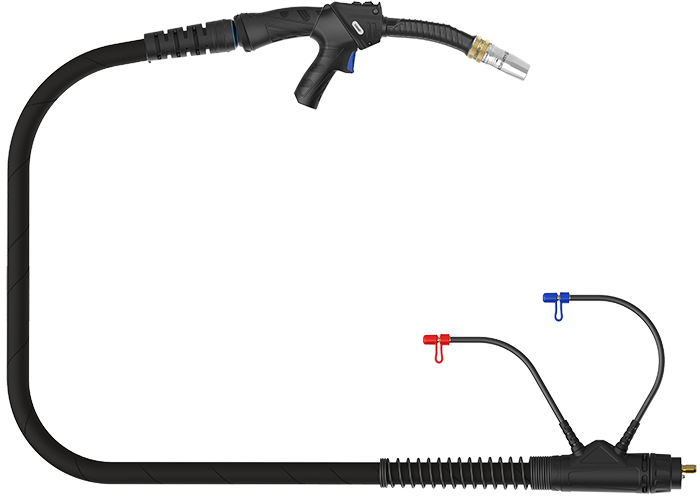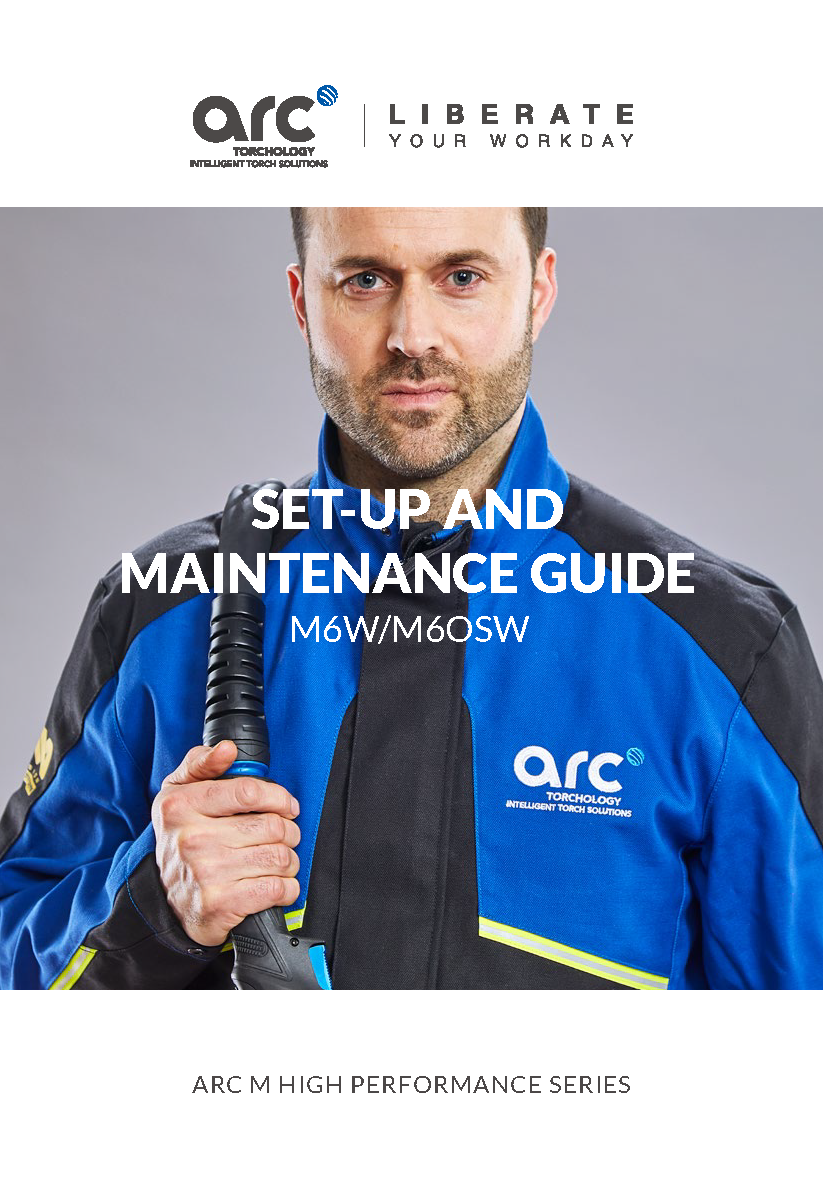 Set-Up Guide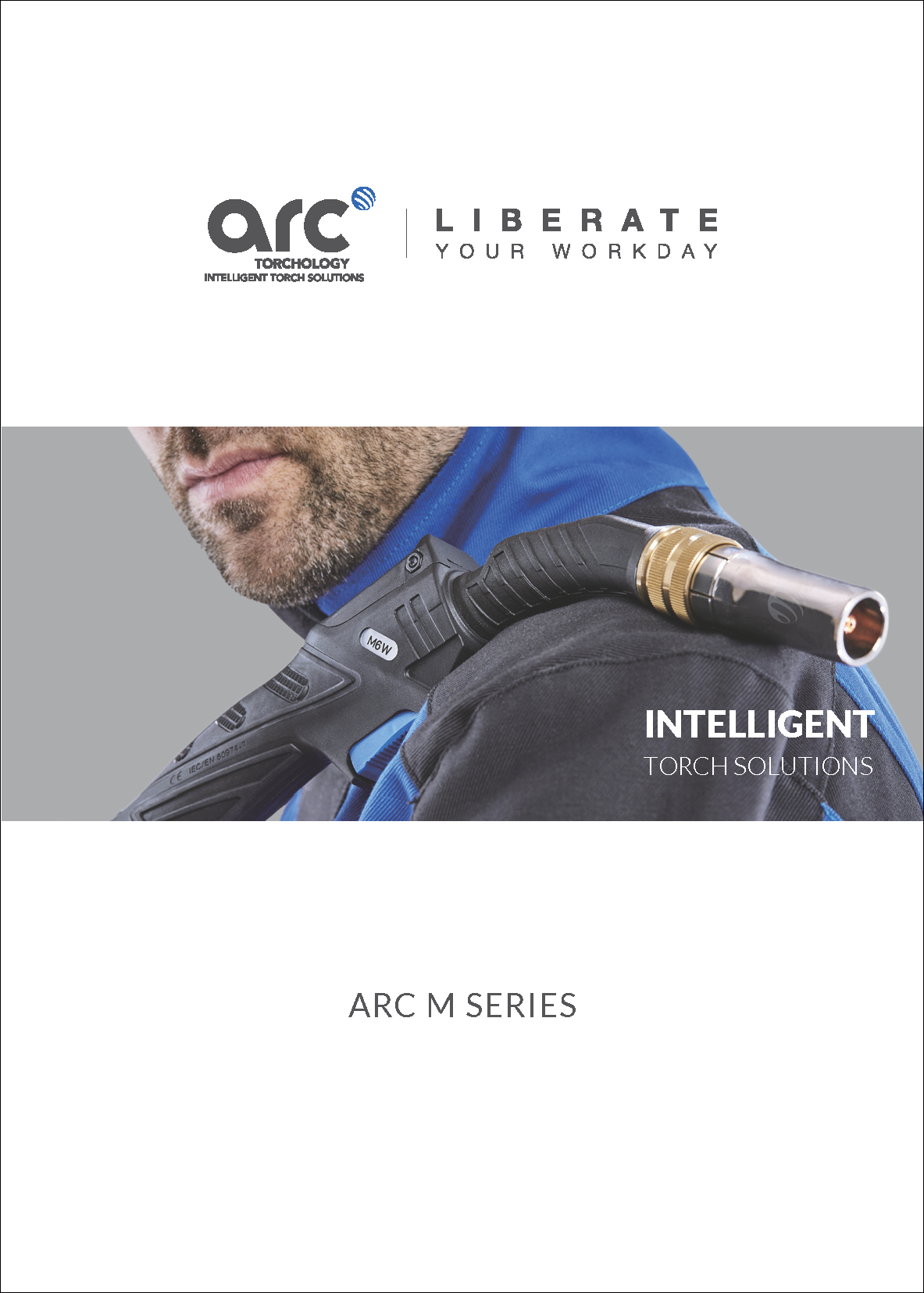 What is Arc M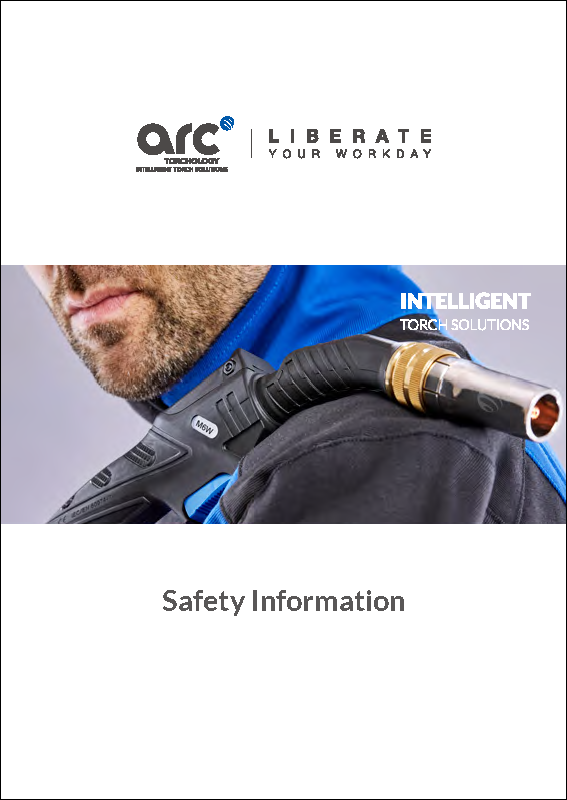 Safety Information

Wear Parts Spanner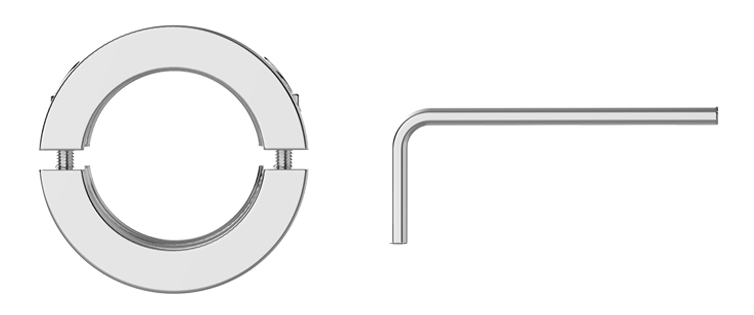 Nozzle Disassembly Kit
<--- scroll --->